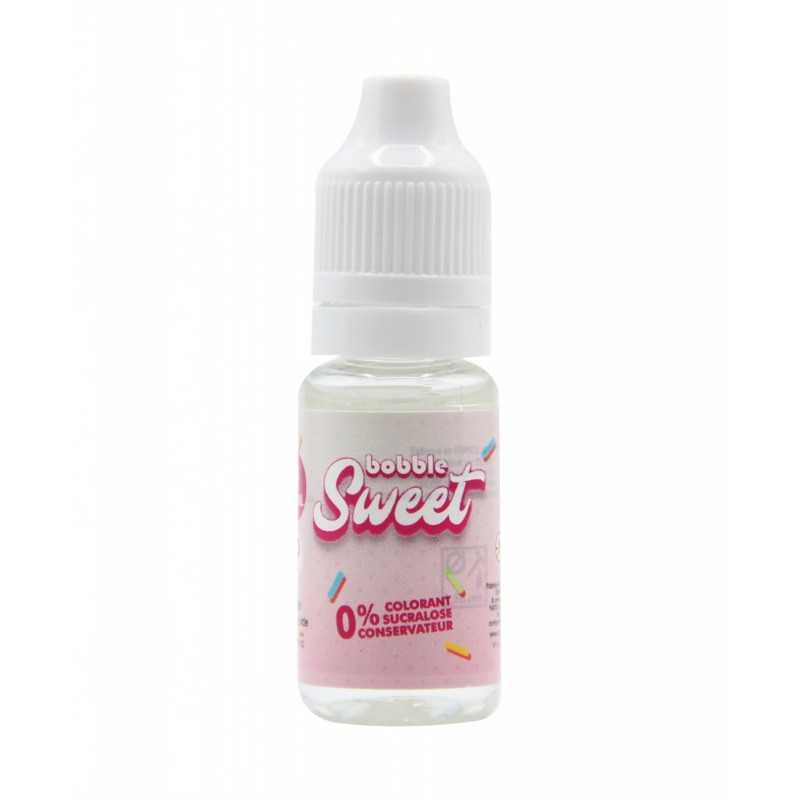 zoom_in
Sweetener additive that adds the sweet side to liquids for those who like sweetened liquids in the mouth.
10ml
Made in France.
Additive Sweet 10ML Bobble

Description
Sweet-Boost:

Concentrated DIY aroma Sweet-Boost By Bobble In 10ml.
New Sweet-Boost additive in the range with this perfectly dosed blend to soften and sweeten the recipes of our ranges, your own recipes, and your favorite juices.

Information - Features:
Origin: France.
Manufacturer: Bobble
Composition: Aromas.
Packaging: 10ml bottle with screw cap and child safety.
Recommended dosage: 5 to 15% / 0.5ml to 1.5ml per 10ml basic. (to adjust according to your tastes).
Maturation time: 24 hours minimum.


The recommended dosages and maturation times are indicative, do not hesitate to adapt the dosage according to your tastes.
WARNING: The base containing nicotine should be handled with great care. We advise you to use latex gloves and goggles for maximum safety. Keeping children out of reach. Don't throw your empty bottles into the environment.
Dosage conseillé

2 à 5 gouttes
You might also like 3 other products seleted for you