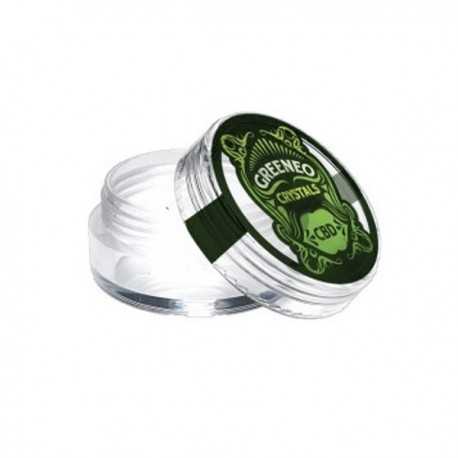 zoom_in
These CBD crystals de Greeneo are 99% pure cannabidiol crystals, they are extracted from organic hemp and meets EEC standards.
CBD 500mg-1000mg Greeneo Crystals
Reference:

Cristaux CBD Greeneo

Description
How do I use CBD crystals?
CBD crystals can be consumed pure (directly under the tongue).
They can also be mixed with your favourite e-liquid:
- Pour 500 or 1000 mg (or less, depending on the CBD dosage you want) into 10 ml of e-liquids with a fairly high percentage of VG (Vegetable Glycerin) (30/70) (with or without nicotine).
- Let your preparation rest for 1 or 2 days before consuming to allow the CBD to dissolve completely in the e-liquid.
Shake the mixture before eating.
You might also like 8 other products seleted for you