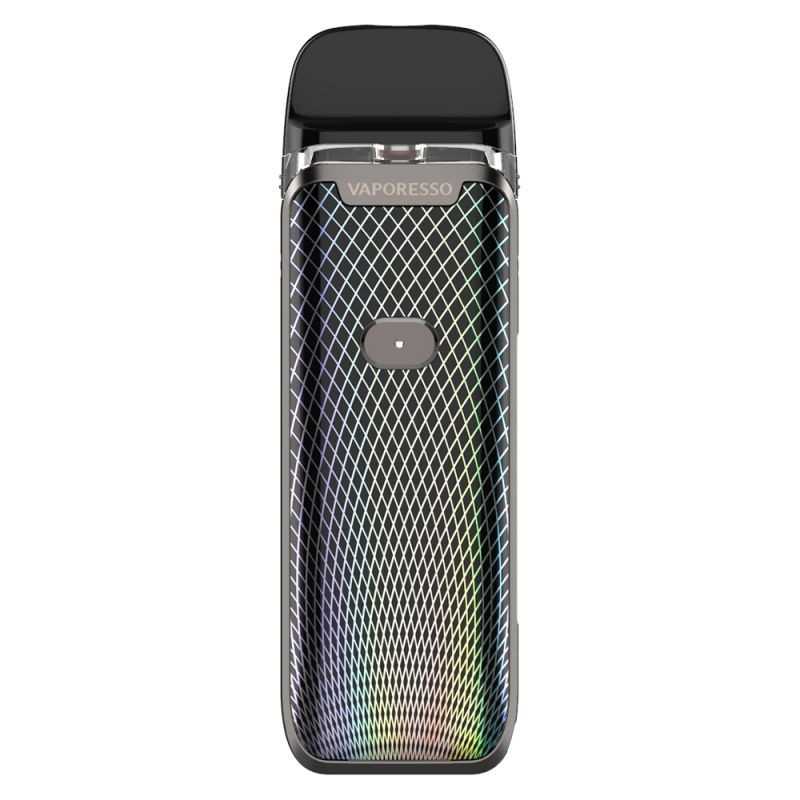 zoom_in
The PM40 Luxury Kit is the latest addition to the Vaporesso Luxury family. As elegant as its predecessors, it is also compact and ergonomic. In addition, its holographic IML panels give it a more attractive look.
It incorporates a 1800mAh battery for good battery life. It is also capable of producing up to 40W of adjustable power thanks to its OLED display and main button. It also uses Turbo Boost technology that improves flavour rendering.
It is paired with a 4ml top-filled cartridge that will work with all Vaporesso GTX resistances. It also offers an adjustable airflow system for a more or less tight draw.
Kit LUXE PM40 1800mAh - By Vaporesso

Description
MORE INFO

Vaporesso's Luxury kits are legion these days. They are known for their power and careful design. And the least we can say is that the Luxury PM40 kit is in the same line of action. The Luxury PM40 kit has dimensions of 96.45 x 30.6 x 21.5 mm. So it's really compact. Its rectangular design and rounded edges also allow it to be ergonomic. The holographic IML panels he uses also give him a unique look that will suit the tastes of the majority of vapers.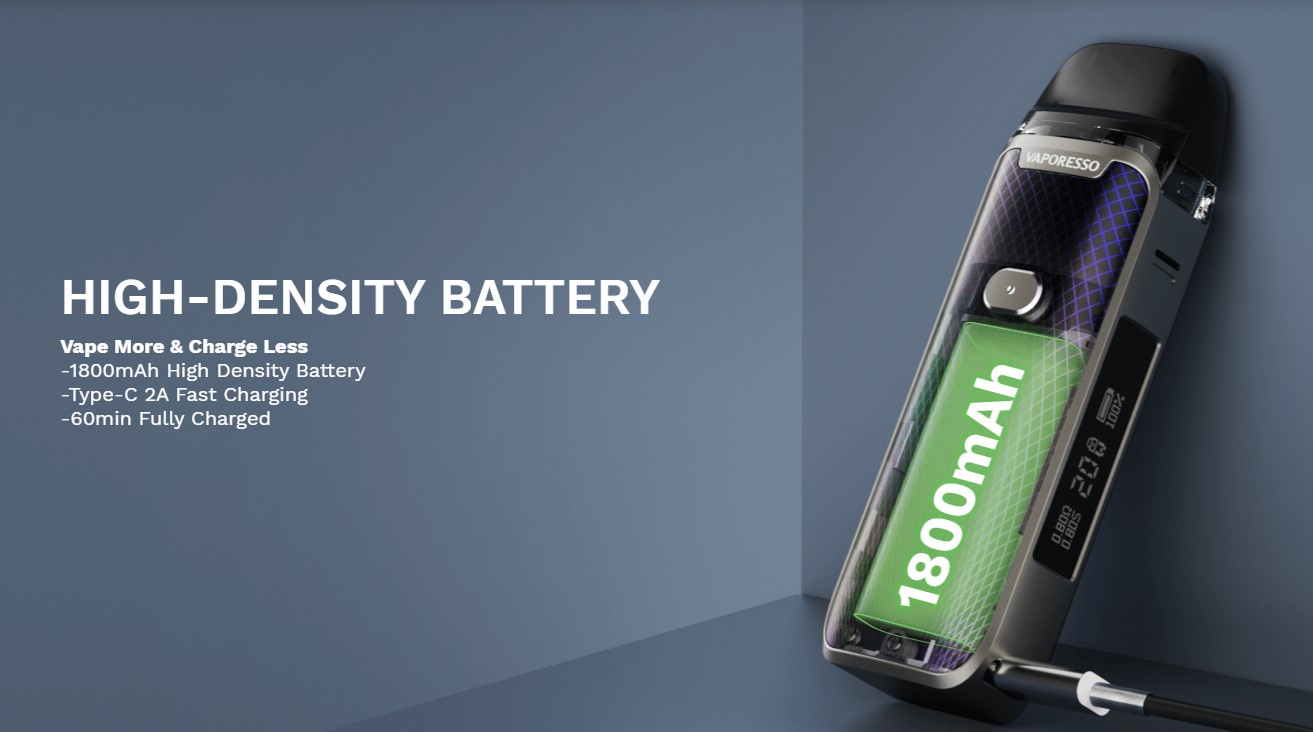 The Luxury PM40 kit incorporates a 1800mAh battery that will recharge with a USB type-C cable provided in just 60min.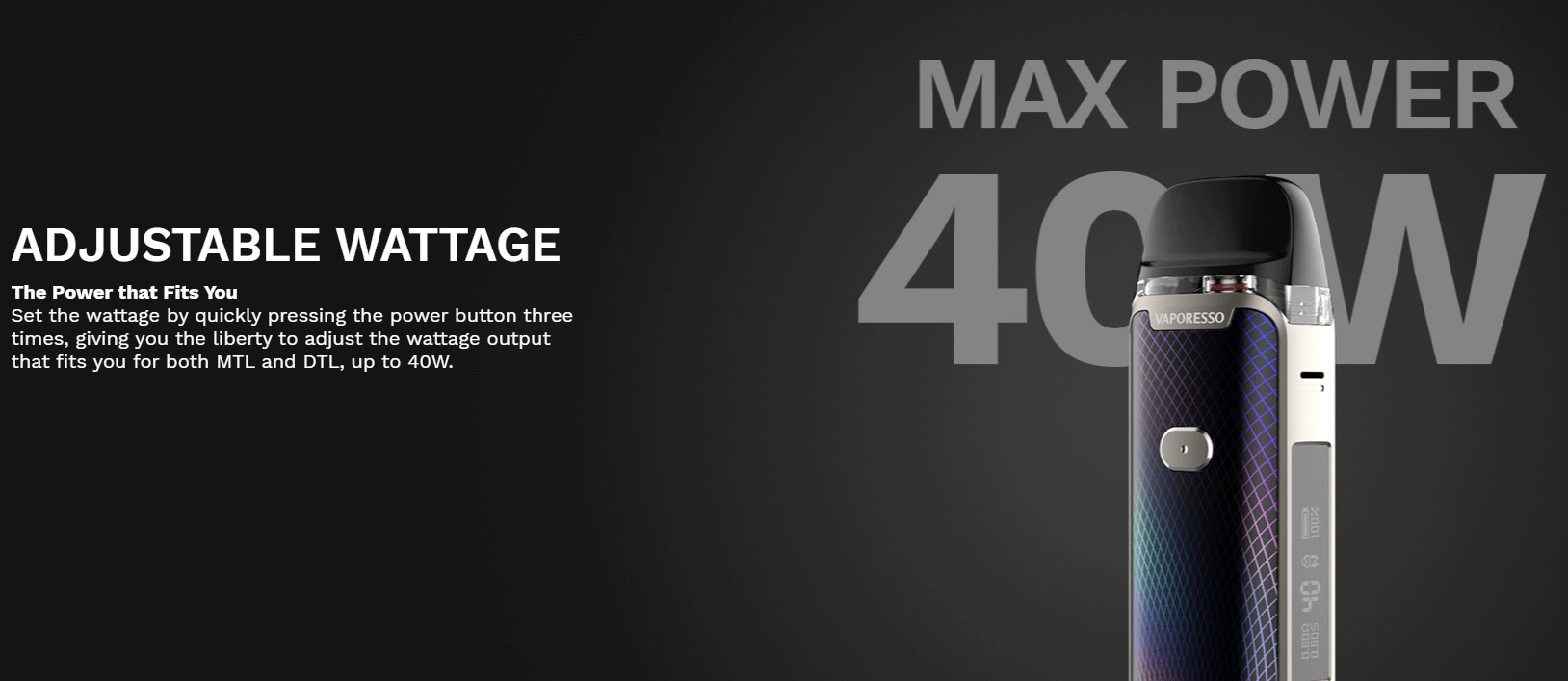 This kit is managed by the Axon chipset which allows it to deliver up to 40W of power. The latter is adjustable by pressing its main button three times. The user will then be able to easily adjust it using the 0.69" OLED screen it contains. This screen is clear and intuitive and provides all the information needed to function as the remaining battery level.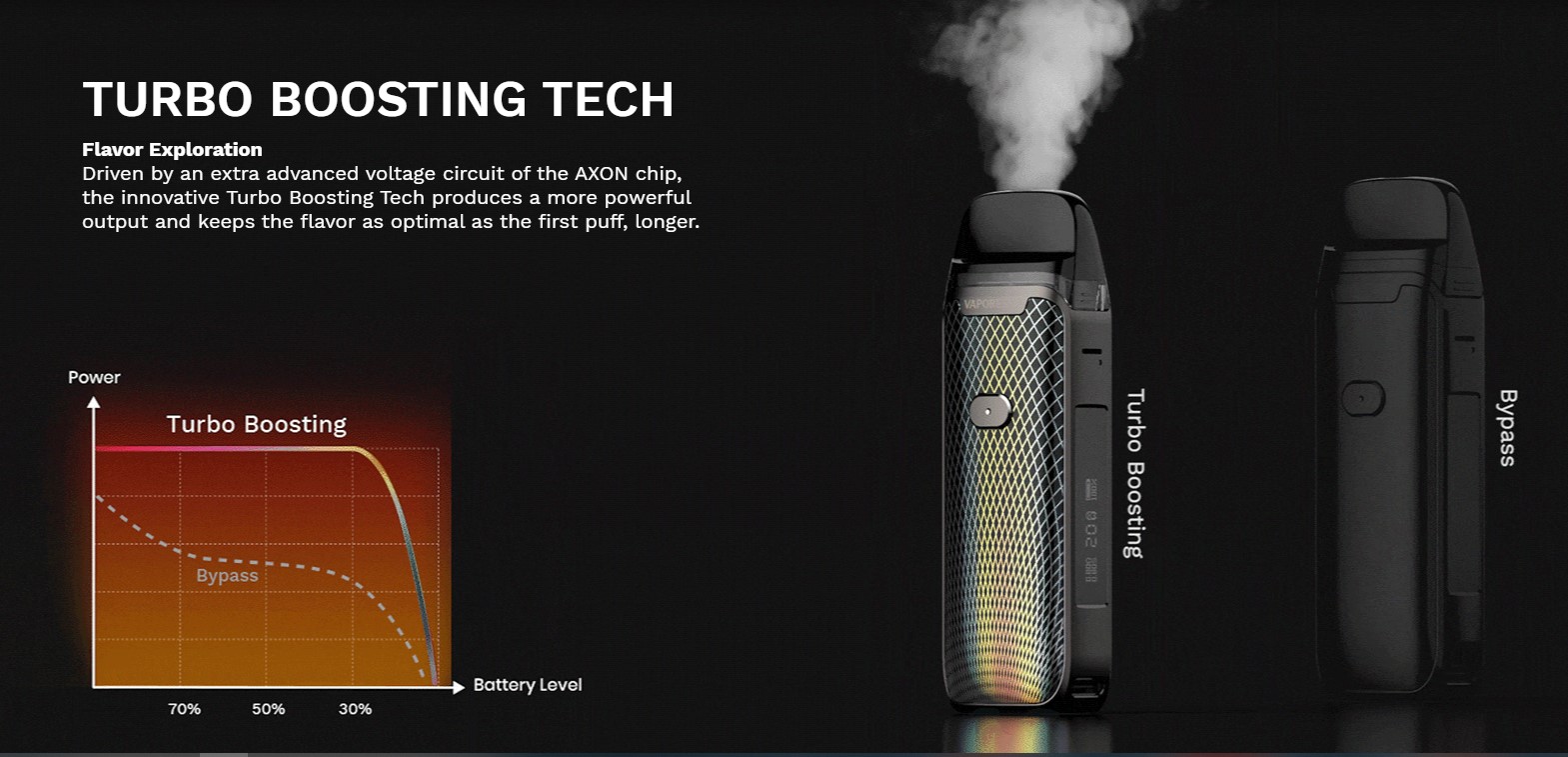 The PM40 Luxury Kit also uses Turbo Boost technology to improve flavour rendering from the first puff until the battery runs out.

The Pm40 Luxury kit is equipped with a 4ml cartridge of capacity that will recharge from the top. Simply remove the top of the cartridge to access the filling hole. In addition, the airflow system is adjustable with a push button at the back of the pod. This will allow for a more or less tight draw.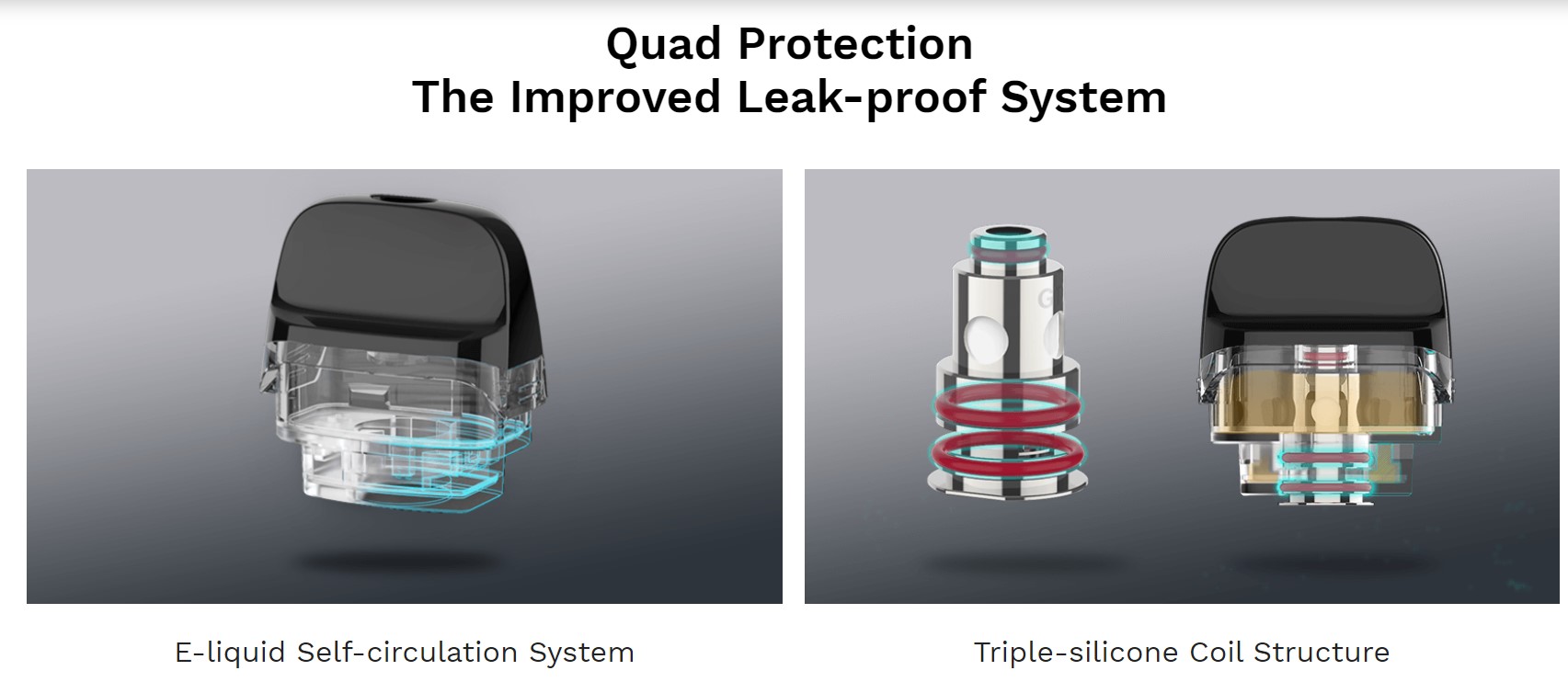 Finally, this kit works with all the GTX resistances of Vaporesso. It also comes with a GTX resistance of 0.6ohm (20-30W) and a 0.8ohm (12-20W). The vaping vapoteur will have the choice of the king to obtain a vape perfectly suited to his tastes.
Characteristics
Dimensions: 96.45 x 30.6 x 21.5 mm
Built-in battery: 1800mAh
Charging via USB type-C cable
Charge time: 60min
How it works: adjustable power
Power range: 5-40W
OLED screen 0.69"
Contains: 4ml
Filling from the top
Adjustable airflow system
Compatible resistances: all GTX Vaporesso resistances
Strengths provided: GTX Mesh 0.6ohm (20-30W) / GTX Mesh 0.8ohm (12-20W) resistance
Equipped with Turbo Boost technology that increases flavour rendering
Full batch of electronic protections
Content
1 x mod Luxury PM40
2 x 4ml PM40 Luxury cartridges
1 x GTX Mesh 0.6ohm resistance
1 x GTX Mesh resistance 0.8ohm
1 x USB cable
1 x warranty card
1 x manual
Type de vape

Inhalation polyvalente

Type de fumeur

Modéré
Occasionel

Protections électroniques

Oui
You might also like 4 other products seleted for you