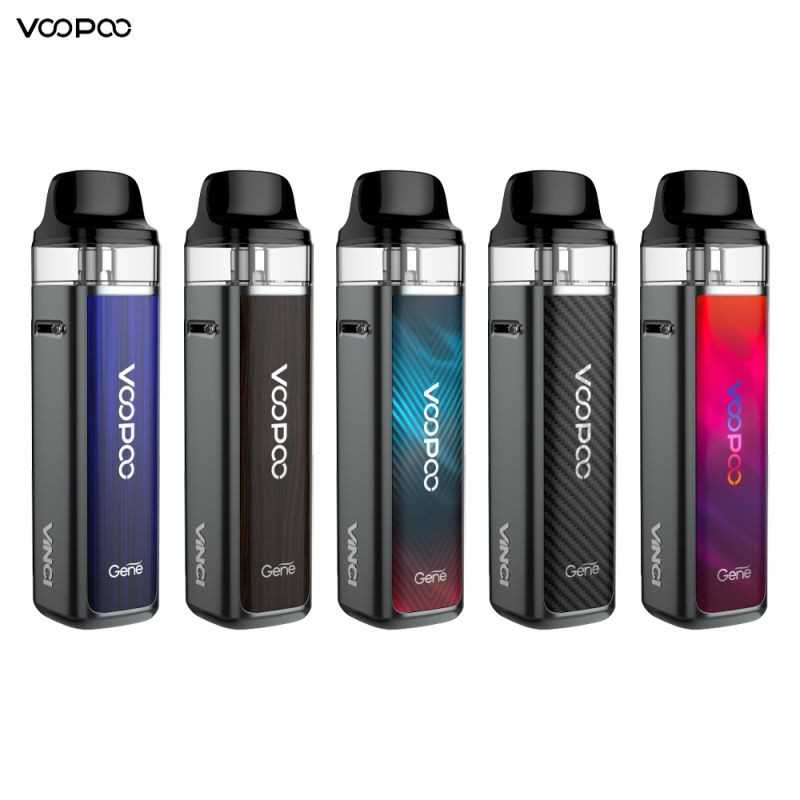 zoom_in
New
Voopoo's VINCI II revisits its predecessor in a version sublimated by its manufacturer.
There is an internal battery of 1500mAh for a maximum output of 50W. The Kit is compatible with the entire range of PNP resistors and its chipset adjusts the power according to the inserted model.
The Kit offers us an ultra generous cartridge of 6.5ml allowing a draw with or without button. It has an infinite airflow that can be precisely adjusted.
Its large 1.08" screen can be displayed in portrait or landscape mode (iron and core) and embeds RBA and Smart modes.
The Vinci II weighs only 115g and gets carried away from everywhere without a hitch!
Kit VINCI II 50W 1500mAh - Voopoo

Description
THE VINCI II KIT IN PICTURES
Type de vape

Inhalation polyvalente

Protections électroniques

Oui