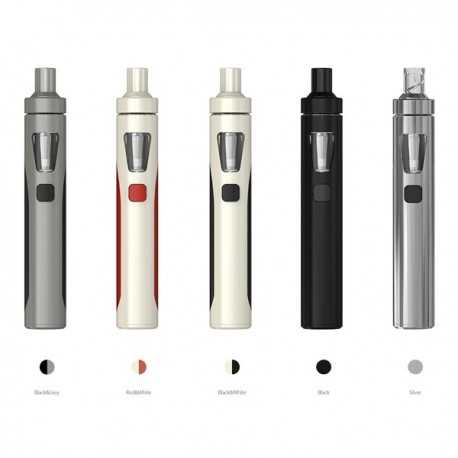  
Kit eGo One Aio 1500 mah Joyetech
The kit Aio eGo One united the best of Joyetech A battery of 1500 mAh with a diameter of 19mm and the atomizer Cubis with its anti-leak system and 2ml capacity.
100% Secured Payment
By Credit Card or Paypal
Free Shipping for Orders over 60€
Only for UE's members countries
Satisfied or Refunded
14 days to change your mind
The eGo AIO kit 1500mAh JOYETECH contains:
1 eGo AIO
2 O.6 Ohms BF SS316 Atomizer Heads
2 DRIP TIP
1 USB cable
1 Free sector adapter
1 Manual with his warranty card
A user notice (the Manual in French is sent by email when ordering)
The eGo AIO kit is a new concept suitable for smokers who wish to vaper with an e-cigarette of great simplicity of use and usable at any occasion. The eGo AIO is an electronic cigarette that includes a 1500 mAh battery and a 2ml clearomizer with back-leak protection as well as CUBIS. You will discover innovative, powerful and very practical equipment.
The clearomizer part, inseparable from the battery, is unique, has child protection like e-liquid vials. To open it, simply apply pressure to its top and unscrew the top. The tank has a capacity of 2ml and its drip-tip has been designed to prevent condensation reflux thanks to a propeller placed inside.

Its design is a real success and the backlighting of the eGo AIO gives it a perfectly adapted look. You will therefore have the opportunity to illuminate your tank in 7 different colors. This option will be especially useful for easily seeing the level of your tank.
The characteristics of the eGo AIO:
1 plastic start button on the top of the battery (ON and OFF by 5 fast pressures)
1 TOP CAP secure for children with pressure opening
lThe power (Wattage) variable automatically
Weight: 75g with full e-liquid
Diameter: 19 mm
USB charging
1 DRIP TIP in delrin - 1 DRIP TIP glass covered with a heat-proof layer
The battery level is displayed by flashing the LED faster and faster
EGo AIO material: plastic/stainless steel
A simple manual
A usb cable
Length: 118 mm
Atomizer capacity: 2 ml
Battery capacity: 1500 mAh
5 colors available
Resistance: 0.6 ohm with Airflow Central
Battery life of about 3 hours.
Start and stop the eGo AIO:
To turn on your eGo AIO, press the main button 5 times in a while, a micro LED illuminates your entire tank. To turn it off perform the same manipulation.
If the main button stays on for more than 15 seconds then the battery will shut down for safety. The blinking of the Ego AIO warns you of the commissioning of this security.
Then press, after filling in e-liquid and respect the priming of your resistance, on the central button by aspiring by DRIP TIP. The BF SS316 resistance of 0.6 Ohm produces lukewarm steam and is excellent for bringing you abundant steam density. However, it will tend to heat up a little if you chain too many puffs! The new DRIP TIP propeller does its job perfectly well to avoid inconveniences such as reflux.
You can also order BF SS316 resistances in 1 Ohm to give you more softness.
The filling remains very simple and less painful than on other kits.
This is a success guaranteed thanks to the technical teams of the JOYETECH brand.
The Ego Aio's battery has a capacity of 1500 mAh perfectly suited to the resistance of 0.6 Ohm (25w to 30w) while having a good battery life. The battery is rechargeable by USB on any type of charger or PC.
To change the LEDS color of your eGo AIO 1500mAh:
When your eGo AIO is off, press the center button for 5 seconds, keeping your finger on it. When the light comes on, press the center button once in a row to change the color and choose the one you prefer.
To charge the battery of your eGo AIO 1500mAh:
Once the connection has been made to the power outlet, the LED of your eGo AIO will light up in red at the top of the battery indicating that it is being charged. A green LED will then indicate that the battery is fully charged and the light will go out on its own.

Filling the Clearomizer of the eGo AIO:
View the top base of the eGo AIO under DRIP TIP by pressing slightly on the top (child safety)
Fill the e-liquid tank by pouring it into the tank without exceeding the indicated level.
Revise the top base
Leave your EGo AIO standing up for about a few minutes before vaping with the wide open Airflow Control.


Change of resistance BF SS316:
Change resistance about every 5/8 days depending on your use to avoid leaks and the unpleasant taste of burning.
Unscrew the top base of the eGo AIO by pressing slightly on the top (child safety)
Deflect the BF SS316 resistance at the end of the chimney
Screw a new resistance
Revise the base
Start the new resistance
Important

: AMORAGE OF RESISTANCES to avoid the taste of burnt and/or e-liquid leaks!
Start your resistance putting a few drops of your e-liquid directly on the resistance when mounting.
All BF SS316 resistances (from 0.6 Ohm to 1 Ohm) are compatible with the clearomizer eGo AIO. 
E-liquid crepitments and projections?

If you vape and you find yourself faced with strong crackles of resistance and/or small projections of e-liquid by the drip tip (drops of e-liquid in the mouth) that are not very pleasant then it is that you probably forget to start your new resistance!

Change drip tip by the second which is delivered in the box and specially designed to avoid e-liquid lifts!

In fact, sometimes the resistance is also supercharged in e-liquid, a small surplus of liquid remains in the body of resistance and ensues these crackling and bursting of burning droplet.

The resistance is certainly saturated with e-liquid: it is then necessary to operate the battery without vacuuming in order to consume all the excess e-liquid. Once your e-cigarette no longer makes out of e-liquid drop you can vape again.

You can also, to solve this problem and put an end to these little hassles, shake your e-cigarette down (like a thermometer) in order to evacuate this little surplus to put an end to these crackling and these little burning projections.

You will simply then have to clean your drip tip a little after this manipulation. 

The draw:
Don't suck too hard and take too long. If you suck more than the clearomizer provided in steam (evaporation), you may also cause a liquid upwelling.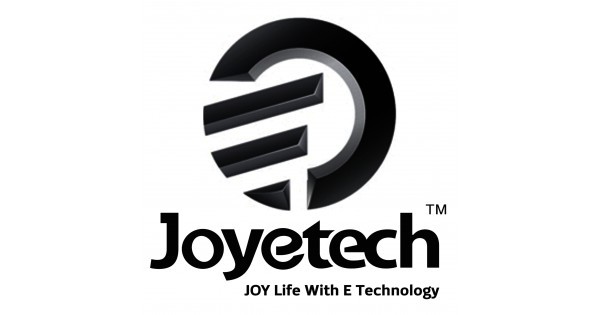 Data sheet
Origin

CHINE

Nb d'accus

Accu intégrée

Type de vape

Inhalation indirecte

Contrôle température

non

Autonomie

Type de fumeur

Occasionel

Reservoir

Pyrex

Contenance

2ml

Chargement

micro usb

Airflow réglable

Oui

Remplissage

Par le haut

Protections électroniques

Oui
Specific References
ean13

6956916405252
No customer reviews for the moment.
Customers who bought this product also bought: