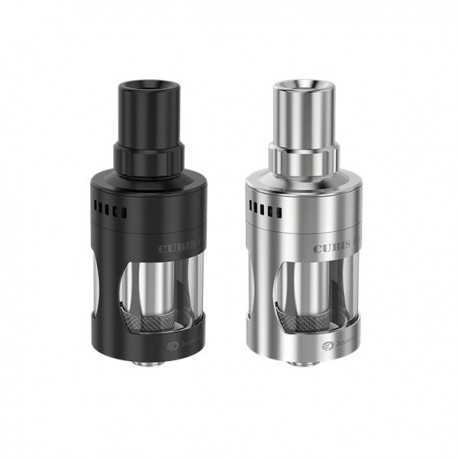 zoom_in
Find out more Cubis Pro de Joyetech, the improved version of the Cubis!
A capacity of 4 ml, the filling of the tank is always at the top, however, you no longer need to remove the resistance!
Description
The Cubis Pro accepts brand new resistance: the LVC and QCS coils.
Resistance QCS notchcoil cotton can be replaced very easily, while resistance LVC regulate the flow of the liquid into the resistance.
Characteristics:
Length: 54.5 mm
Diameter: 22 mm
Contain: 4 ml
No screws: 510
Adjustable airflow
Kit composition:
1 Pro Cubis
1 Drip Tip in spiral
1 Resistance BF SS316 0.5 ohm (temperature control mode - VW)
1 Notchcoil resistance 0.25 ohm (temperature control mode - VW)
1 LVC Clapton 1.5ohm resistance (VW mode only)
1 Japanese organic cotton pad
1 Manual and its warranty card