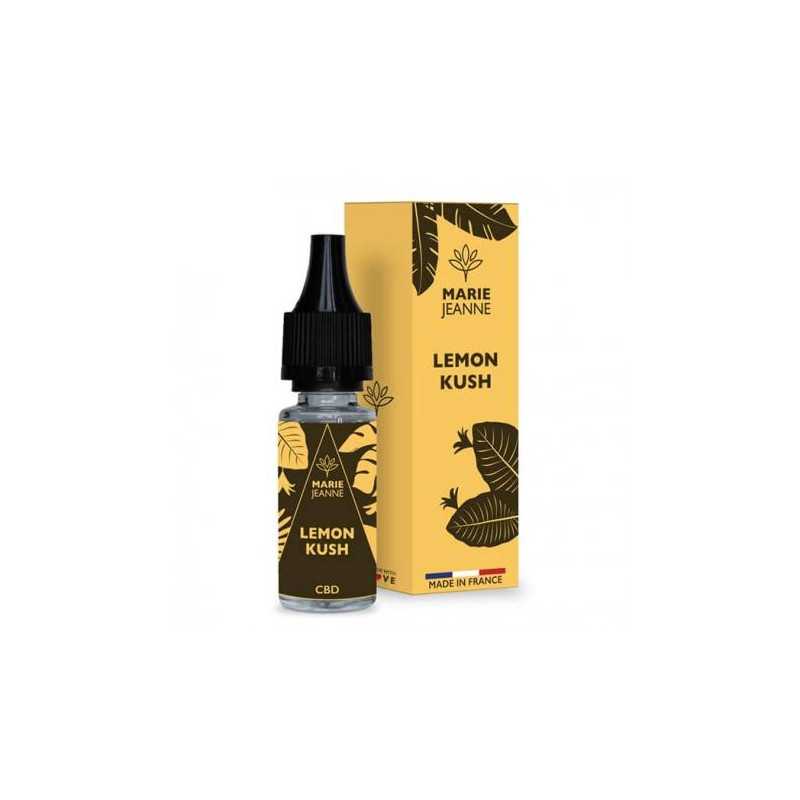 zoom_in
E Liquid Classic No.1 Marie Jeanne. For vapers eager to rediscover flavors of Classic blonde.
The e Liquid Classic No.1 Tradition range Marie Jeanne complies with legal requirements on the marketing of eiqudes CBD (cannabinoids).
Liquid e Marie Jeanne 80% PG and 20% VG. Available in 10 ml vials and several CBD levels: 0mg, 50 mg, 100 mg, 300 mg, 600 mg.
E Liquid CBD Made in France by Marie Jeanne.
Battery setting Inf. at 20W
Dangerous. Follow the precautions of use.
Lemon Kush 10ml - Marie Jeanne - AUTHENTIC
Description
Marie Jeanne offers e liquids made in France from hemp, CBD crystals and a high concentration of terpenes. These CBD liquids are made with aromatic extraction specialists. The liquids come from traditional agriculture, the hemp being harvested by hand and of European origin. No pesticides, herbicides, fungicides and heavy metals. Marie Jeanne liquids comply with legal requirements on the marketing of CBD (cannabinoids). Marie Jeanne CBD liquids are available in 10 ml vials and several CBD levels.
To learn more about CBD liquids, you can check out our guide "What is CBD?".
What dosage to choose for its CBD liquid?
A dosage of 0 mg/ml is a liquid that does not contain CBD. So you retain the taste of the liquid without its effects.
A low dosage (less than 300 mg) will have a mild effect and will instead be suitable for one-off use and repeated regularly throughout the day.
An average dosage (around 300 mg) will have a more pronounced effect. It is therefore recommended for more time-spaced vaping sessions.
A high dosage (around 500 mg) is reserved for very occasional use.
N.B.: The dosage of a CBD liquid can be expressed in two ways: in mg or mg/ml. A CBD dosage of 300 mg is equivalent to a dosage of 30 mg/ml.
What equipment to use with a CBD eliquide?
Marie Jeanne recommends using a low-potent e-cigarette with her CBD liquids. High resistance, with a value greater than 1 ohm, is also to be preferred. Otherwise, the flavours of your CBD liquid may be less present and the irritation caused by CBD is too strong to be bearable.
Recommendations for the use of a CBD liquid
Shake your CBD liquid well before use. Keep the bottle at room temperature in a dry place and away from the light. Clean and dry your clearomiseur before using this product. Close the bottle well after use.
A CBD eliquide can cause a drowsiness effect. Do not consume this product before a professional assignment or driving a vehicle.