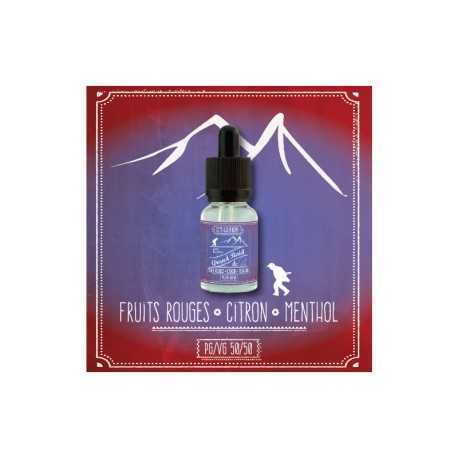 zoom_in
A fresh, fruity e-liquid.
----
Exclusively composed of natural aromas, Grand Raid is a getaway in the heart of the mountains. On the dominants of red fruits, lemon and menthol, this e-liquid will be your passport for a fresh and fruity hike.
----
10ml bottle glass with pipette.
----
E-liquid manufactured in our laboratory in Pessac (33).


Description
Composition:
- Propylene glycol and/or vegetable glycerin, PE quality (European pharmacopee)
- Exclusively natural food flavourings, all produced in France according to the requirements of our specifications. They contain no sugar, oil, diacetyl (or possibly trace), gum, GMO substances, or any of the allergenic aromatic substances subject to a reporting obligation.
- Alcohol (supporting our natural aromas) and ultra-pure water (Milli-Q)
- Possibly pure liquid nicotine, OF PE quality, extracted from tobacco capes. This is regularly analysed in purity and concentration thanks to our in-house analysis (HPLC chromatography and gas/mass spectrometer), and compared to standards provided by accredited laboratories.
Packaging:
Our "Les Grands" e-liquids are packaged in 10ml glass bottles with a glass pipette, an inviolability ring and a child safety cap.

In accordance with European law, each bottle has a personalized labeling mentioning the design and name of the flavour, the composition of the e-liquid, the nicotine level, the name, the company's e-commerce address and website, the optimal use-by date and the lot number. For nicotine e-liquids, a regulatory pictogram, cautionary advice and a "Danger" touch sticker for visually impaired people are placed on the vial.
INFORMATION ON NICOTINE-CONTAINING PRODUCTS:
Warning: harmful by skin contact. In case of contact with the skin: wash thoroughly with soap and water. Keep children under lock and key. Call a poison control centre or doctor if you feel unwell.