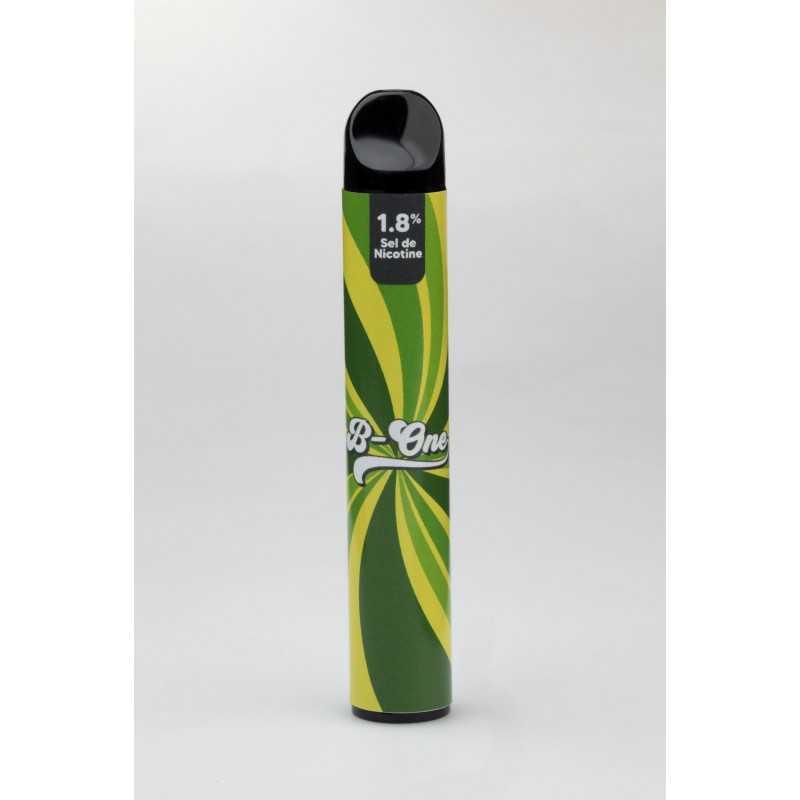 zoom_in
Mixture of lemon, lime with a touch of freshness!
Each disposable kit delivers about 600 puffs, the equivalent of 30 cigarettes
Kit Pod Disposable B-ONE - LIME bobble

Description
It has 2ml of liquid to nicotine salts among 5 flavors to choose from, available in 0mg, 10mg or 20mg/ml.
Compact and lightweight, each B-one is disposable and 90% recyclable.
Taux de nicotine

0 mg/ml
10 mg/ml
20 mg/ml