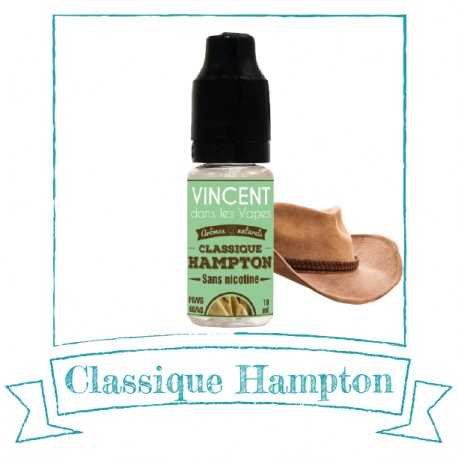 zoom_in
A Burley classic
A blend of classic blond, dry, shades of dark chocolate for a vape all day.
-----
This product is available in several PG/VG rates: 70/30, 60/40, 50/50 and 20/80.
Classic e-liquid Hampton by vincent in 10ml vapes.

Description
Recycled plastic bottle (PET1) of 10 ml of e-liquid developed in our laboratory in Pessac (33).