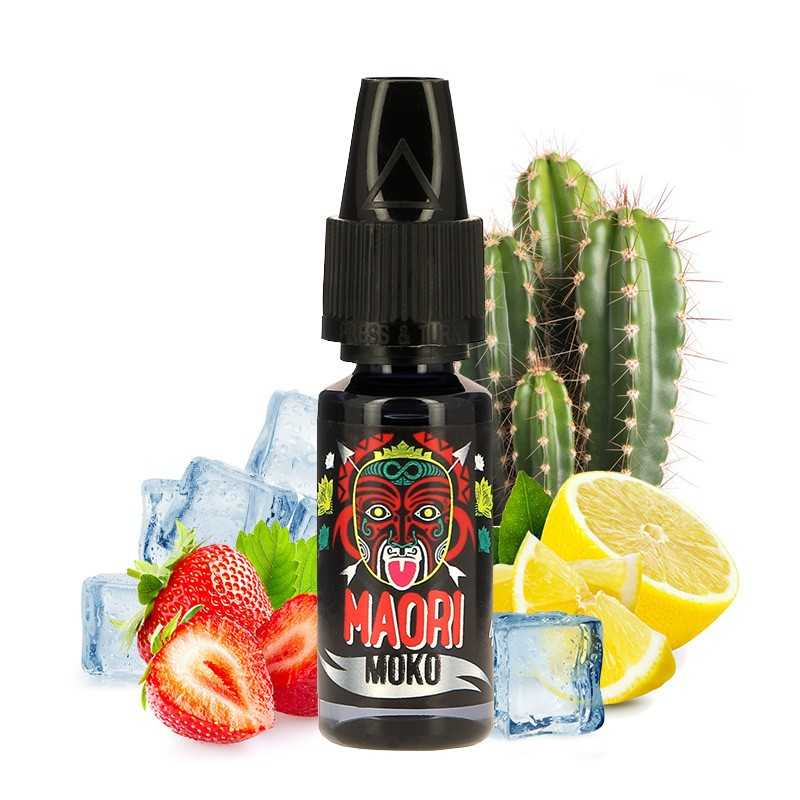 zoom_in
The Cactus is the treasure of the Maori, enjoy its sweetness around a cocktail Lemon-Strawberry iced.
Concentrate Moko 10ml - BY Maori

Description
Vapotez A frosted cocktail composed of a Strawberry juicy with a Lemon tangy and all sublimated by subtle notes of cactus juice.
The Concentrated Moko from home Maori is a composition revisited to perfection. The famous alliance of the Lemon and the Strawberry Ok Ice was enhanced by touches of cactus juice.
This little wonder of the vape to rediscover a classic known to all.
The Strawberry will bring you the sweet and fragrant side you love so much. The Lemon will add a sparkling and tangy touch. The cactus juice will enhance these flavours and give character to the concentrate.
Finally, let's not forget this excellent menthol freshness that will make the concentrate very quenching!
You might also like 12 other products seleted for you