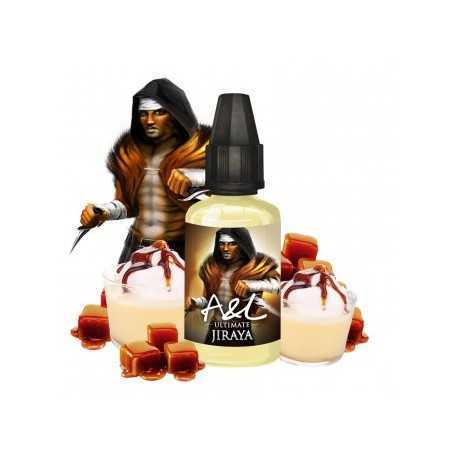 zoom_in
Concentrate Jiraya Ultimate. A light floating island topped with sumptuous melting caramel!
Jiraya is also a concentrate that can be prepared and vaped quickly: 1 to 2 days of steeplechase can reveal exciting flavors. A little more for more sensations!
A range of Ultimate concentrates to mix with a PG/VG base for the manufacture of your e-liquids for e-cigarettes.
30 ml bottle made by Ultimate.
Concentrate Jiraya 30ml Ultimate by Aromas and Liquids
Reference:

Concentré Jiraya

Description
The Range Ultimate is a set of concentrates with fruity flavours with sometimes a touch of freshness that is reminiscent of juices from Malaysia and the Philippines. Ultimate is a range of concentrates to mix with a PG/VG base to prepare e liquids your electronic cigarette. Concentrate Ultimate are manufactured in France in full compliance with current standards.
You might also like 15 other products seleted for you