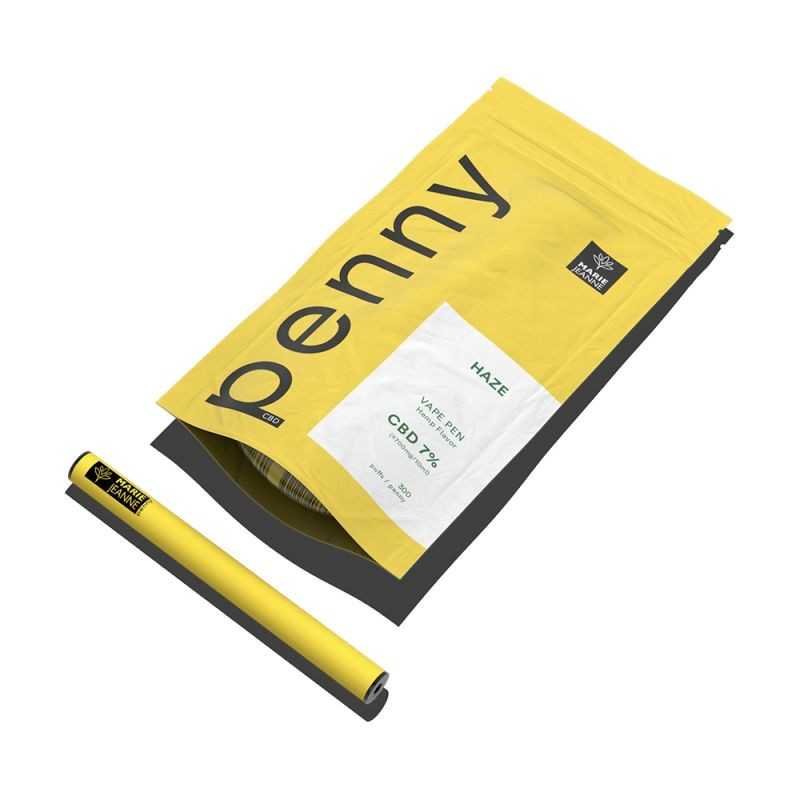 zoom_in
New
Flavours: Hemp Terpènes
The Penny is a ready-to-use disposable CBD vapepen. No loading necessary, nor filling of CBD e-liquid, just use it.
The HAZE flavor is our most accomplished Cannabis Sativa L taste, from the first puff this floral and green taste in the mouth will bring you as close as possible to nature and this for 300 puffs (the equivalent of 25 cigarettes)!
Its Broad spectrum CBD content of 7%, equivalent to a 700mg for 10ml, allows an interesting hit in the mouth and effects amplified by the quality of our full spectrum extraction.
Penny Haze 7% 300 Puffs - Marie Jeanne
Description
Characteristics:
Disposable and ready-to-use
Delivers up to 300 puffs (equivalent to 25 cigarettes)
Battery specially designed to deliver the entire tank to you
Includes 6% CBD of the flavor of your choice
Intended for daily use
A cork is expected to be vapé at any time of the day