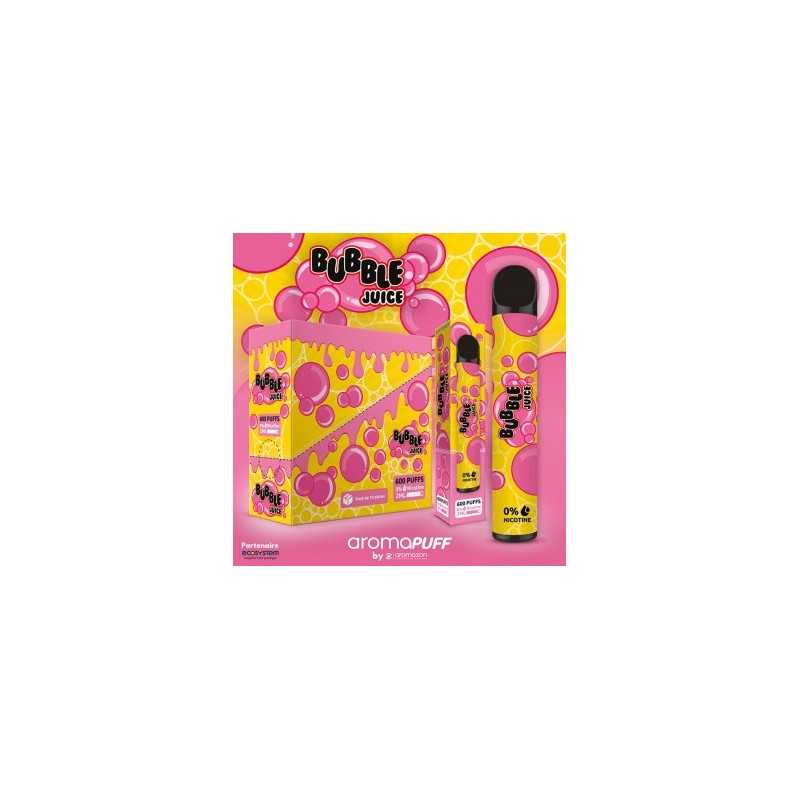 zoom_in
The kit Aromapuff from Aromazon is a ready-to-use kit, disposable and with a 550mah battery.
Its 2ml tank is pre-filled with liquid with nicotine salts, flavor Bubble Juice : a Chewing gum known to all, the perfect replica.
Each disposable kit delivers about 600 puffs, the equivalent of 30 cigarettes.
Disposable Pod Kit Bubble Juice Aromapuff by Aromazon

Description

It has 2ml of liquid to nicotine salts among 5 flavors to choose from, available in 0mg, 10mg or 20mg/ml.
Compact and lightweight, each Aromapuff is disposable and 90% recyclable.
Aromazon is a partner Ecosystem, thus ensuring the recycling of its empty Aromapuff